​​​​​​​2020 was dramatic in a number of ways, including a dynamic Pacific Northwest housing market. Expect a very robust 2021.

Due to the COVID-19 pandemic, 2020 was full of challenges across many sectors, both locally in Seattle and throughout the nation. And despite a roller coaster 2020, housing finished on an extremely positive note, with no sign of slowing down.

​​​​​​​Here's what to expect from Seattle real estate in 2021.
2020 Recap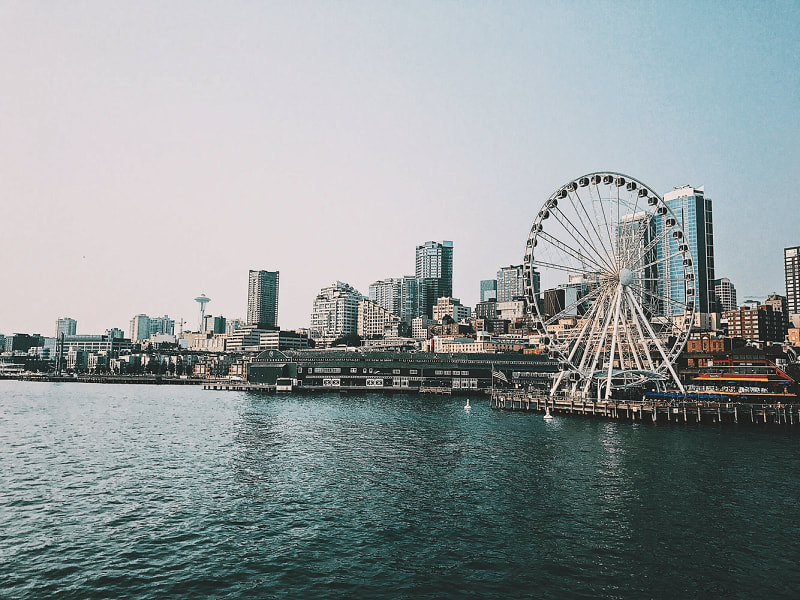 Even though 2020 is a year many will be glad to put in the rearview mirror, it was overall a surprisingly standout time from a housing standpoint.

Entering 2020, Seattle's housing sector was already in a strong position, particularly for sellers. Prices were steady, inventory low, and demand unusually high. The conditions were especially competitive for the luxury market.

Then, COVID-19 entered the picture. The first U.S. case of the coronavirus appeared in Washington in late January. Much of the early year's housing activity continued uninterrupted through the first quarter.

As the full scope of the growing crisis became apparent, the housing market and practically every other significant business and economic sector ground to a halt.

In April, May, and early June, restrictions were particularly difficult for the primarily in-person business of buying and selling homes.

One upside that proved fortuitous to those in the housing market was the Fed opting to lower interest rates from their already historic lows. The goal, of course, was to spur activity in a lagging economy.

Come June and late July, the earliest coronavirus restrictions were relaxed or lifted, and buyers hit the market—in droves.

Pent up demand from having missed the usually feverish spring housing season coupled with increasing work from home mandates (and those lower interest rates, which continued to drop throughout the summer) sent transactions skyward.

As the summer—and ultimately the year—carried on, so did the dealmaking. Listings increased, and while Seattle, King County, and outlying areas faced an ebb and flow of restrictions, the market overcame the hardships.

​​​​​​​Heading into 2021, Seattle's real estate market was one of the strongest in the nation.
Looking Ahead for 2021

As we head into the new year, the biggest news is the arrival of vaccines. With millions of Americans in line for the COVID-19 vaccine, there is hope for a quick return to normalcy.

​​​​​​​That said, the effect of the pandemic will continue to linger well into 2021. Social distancing guidelines and work from home dynamics prevalent last year will still be a significant relocation factor.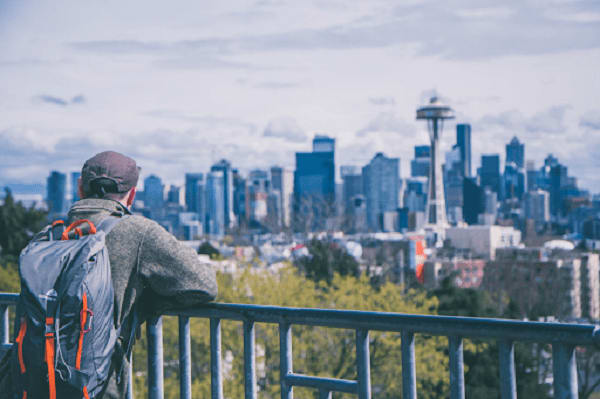 Millennials looking to buy their first home or accommodating growing families will be big players in the market over the next several years. They'll aim for more space and flexibility in their housing and the areas to which they relocate.

Unlike other cities, the movement won't necessarily be to outlying suburbs. Overall, Seattle's downtown core remains an incredibly desirable area. Even with COVID-19 still a concern, and restaurants, bars, and entertainment furloughed, limited, or closed, people will want to remain within an arm's reach of downtown Seattle. The stylish and historical neighborhoods bordering downtown stand to gain the most. Spots like Queen Anne are popular draws regardless of market conditions.

Neighborhoods to the south of Seattle's core— Burien, Normandy Park—will also prove highly popular. All are within a 20-minute drive into downtown.

As for Seattle's major suburbs to the east, Bellevue looks to have the biggest year in store.

For sellers, 2021 should be an excellent year to list a home. Stiff competition between buyers will translate to rising prices and will continue to see bidding wars on homes.

At the start of the pandemic, the lack of activity was worrisome for potential sellers. It kept some on the sidelines. As buyers came back amid rising prices, concern grew that initial demand would fade as the coronavirus worsened. The opposite happened as demand continued.

Rising home prices were more approachable thanks to the historically low interest rates that were a hallmark of the resurgent market. Rates for a 30-year fixed-rate hovered around the 2.7% mark for most of the latter half of 2020. Entering 2021, the rates are trending up, but only slightly.

Further fueling the tightening seller's market will be people moving in from out of state. Seattle, thanks to its economic position for tech, innovation, and manufacturing, will be one of the most sought after places for relocation.

According to a LinkedIn report, Seattle tops the list of cities with the most opportunity for job seekers. Ahead of such popular landing spots such as Austin, San Francisco, and Washington, D.C., the Emerald City was lauded for its big-name headquarters—Amazon, Boeing, Microsoft, and Starbucks among them.

In particular, Amazon showed itself to be pandemic proof, as it thrived with people across the world forced into extended shelter at home stays.

Thanks to that combination of conditions, 2021 will continue to be a seller's market in and around Seattle. With large scale new development hindered by prohibitive land values and rising material costs, plus pandemic restrictions, resale is relied upon to satisfy the market. The supply is minimal.

Including the luxury housing segment, reporting from Realtor.com indicates existing home sales will rise by 8.9% in 2021. The sales price of existing residences is set to increase by 9.7% for the coming year.

If you have a potentially lucrative sale with your home, it may be some time before you find a better market in which to sell than the one in 2021.

Strong job market. Local movement and an influx of out of state relocation. Rising prices and limited inventory.

How does a buyer approach what is sure to be an intensely competitive 2021 Seattle real estate market?

It's critical to determine your desired area—be it urban areas, communities near the city core, or outlying suburbs—-determine your price range, and then seek loan pre-approval.

With so few homes and growing demand, 2021 will be an exercise in preparation. Although home prices show few signs of decreasing, as we noted, the low interest rates make those prices much more amenable.

You may not possess a ton of negotiating power once you place an offer on the table, but your preapproval will indicate your seriousness as a buyer. In most cases, your preapproved status will put you at the front of the line versus those without it. Even if yours comes in as a lower bid, the preapproval will make it far more attractive.

​​​​​​​2021 will be about picking your spots as well. Interest rates are expected to rise gradually throughout the year. By how much exactly is uncertain, but the Fed has committed to maintaining a low threshold.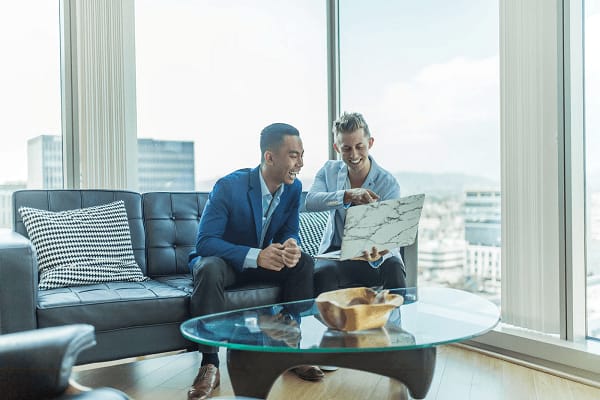 Consider that in November 2020, a 30-year fixed rate was 2.78%. The 15-year was 2.32%. Both were all-time lows.

​​​​​​​For 2021, the potential is there for the rates to finish the year anywhere between 3% and 3.5%. So pay attention to the numbers as your timeframe to purchase approaches. You should maintain a fair amount of purchasing power regardless of when you buy, but it will be considerably higher early on.
On a similar planning note, it's reasonable to expect seasonal norms to return to Seattle's real estate calendar. With the popular spring and summer buying window closed shut in 2020, late summer, fall, and winter were uncharacteristically busy.

2021 should look far more typical. Buying will heat up in early spring. If you need new housing soon, start your search early.

If you're one for seeking out deals, even if they prove less advantageous than in previous cycles, it may be worth holding off until later in the year when buying slows and demand tapers off a bit. Even then, you'll want to anticipate stiff competition for the most desirable homes in the most desirable locations.

Overall, 2021 looks to be a transition year of sorts. As more people are vaccinated, life in Seattle should return to something resembling normal. Specific sectors may lag, but barring any unforeseen circumstance, the housing market will remain very tight.

High demand and low inventory will make it a challenging search. A more familiar schedule, however, should make planning much easier. In turn, you'll be ready to score your perfect Seattle home when the moment arrives.


Ready to explore the best of Seattle? Contact The Trey Danna Team today to start to prepare your home selling (or buying) journey. From Bellevue real estate to West Seattle homes for sale, allow Trey and his team's experience and expertise to be your guide around the Puget Sound area.